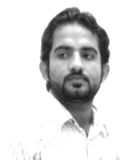 The rulers must understand that education is like a tree with numerous branches that bear leaves, flowers and fruits. Number and quality of fruits that it bears depend on how well this true is nourished from its roots. Any attempt to inject nourishment in the branches is likely to fail. Only offering nutrition to the root of education will allow the trunks and to grow and gain strength for producing an abundance of healthy fruits.
Basic education begins in the lap of the mother and ends with secondary education forms the roots of education. Wisdom lies in taking a lesson from nature and setting our priorities right so that solid basic  education leads to  enhanced standard of higher education and promotes health, happiness, progress, prosperity and peace in Balochistan.
Basic education begun at home and primary level, has to lay the foundation of physical, mental, social and spiritual development of the child for an overall sound growth of personality. If this opportunity is missed then the youth of our nation will remain physically unfit, mentally weak, socially immoral and unethical introverts and spiritual bankrupts.
Shahbaz Khetran- Barkhan
Author is a student of International Islamic University, Islamabad.
Published in The Balochistan Point on May 5, 2015
Disclaimer: Views expressed in this article are those of the author and The Balochistan Point not necessarily agrees with them.