Mahmood Ahmadzee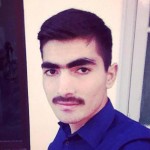 Healthcare infrastructure in Balochistan is in poor state. Chief Minister Balochistan Dr. Abdul Malik Baloch has spent two and half years in office but he has not done anything on the ground to improve healthcare infrastructure. Government has just focused on educational issues whereas health is more important than the educational issues.
Quetta has five government hospitals namely; Bolan Medical College (BMC), Civil Hospital, Fatima Jinnah Chest & General Hospital, Helper's Eyes Hospital and Sheikh Khalifa Bin Zayed Hospital. Facilities provided to patients in these hospitals are abysmal. In rural areas of Balochistan the situation is even worse in terms of quality healthcare.
On RDC highway, connecting Quetta with Karachi, there is just one hospital which is named after former governor of Balochistan, Nawab Ghaus Baksh Barozai which is also not operational yet. There is absolutely no facility to transport patients to Quetta in proper way. As a result plenty of people die every year due to delay in receiving proper treatment in aftermath of accidents and other illnesses.
Apart from that there is no check and balance on hospitals in Quetta. They can charge any amount of fees and prescribe as many medicines as they want and there is no one to regulate them. When government even intends to take any action that forces the doctors to do their job properly results in strikes by the doctors associations. Government needs to do a lot to bring Healthcare system in order.
Published in The Balochistan Point on October 2, 2015
Disclaimer: Views expressed in this article are those of the author and The Balochistan Point not necessarily agrees with them.