Qais Baloch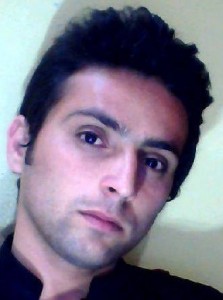 Balochistan covering over 44 per cent total land area of Pakistan is habitat of a number of illustrious wild animals such as Suleman Markhor [Capra falconeri jerdoni], Chinkara or Indian Gazelle, Persian Gazelle, Leopard, Caracal, Pallas's Cat, Wolf, Balochistan Black Bear, Chiltan Wild Goat, and Sand Cat.
Among the other fast disappearing wild animals, the native Sand Cat, in Balochi known as Ghayavan Pishi is rapidly fading from the deserts of Noshki and Chagai districts which are considered the most favorable habitat for them.
The sand cat [Felis margarita], also known as the sand dune cat, is the only cat living foremost in true deserts. Sand cats mostly prefer to live in both sandy and stony deserts, distancing itself from water.
It is a small, stocky cat with short legs and a relatively long tail.  Because of its thickly furred feet, sand cat easily survives in extreme hot and cold temperatures in deserts. Its sandy color camouflaged fur allows the cat to disappear in the desert environment.
The claws of sand cat are very sharp and short. The hair in between the claws helps sand cat to face extreme weather and help disfigure its footprints.
"About two decades back whenever we used to pass deserts we would see sand cats but now we could hardly see and sand cat," 70 year-old Muhammad Ghulam, a hunter and resident of Noshki, told The Balochistan Point.
He believes that with the passage of time and incessant increase in human population this wild cat is nearly vanishing as we hardly see this beautiful creature in the attractive deserts of Noshki.
Sand Cats are specialists of sandy desert, where they are unevenly distributed, localized around sparse vegetation which can support small rodent prey.
Wild mouse, snakes, lizards and birds are the source of food for Sand cat. Besides these, sand cats in the cover of darkness hunt pet birds and chickens from nearby villages. Thus, some people prefer to shot them dead because of their wildness.
Shujah Jan, a young field watcher for Sustainable Use Specialist Group-Central Asia (SUSG-C Asia) in Noshki district told The Balochistan Point that the Sand cats are fast becoming extinct from the deserts of Noshki because of lack of awareness among the masses about this wild cat.
"After carrying out a survey on sand cats in Noshki deserts we discovered about two dozens of sand cats. This number is significantly insufficient as compared to the wide spreading deserts of Noshki," added Mr. Jan.
An official of Forest and Wildlife Department Balochistan told this scribe on condition of anonymity that the department lacked resources to work and preserve Sand cats as there were a number of other endangered species but the department was hapless to protect them.
Since 2008, Sand Cat has been listed as near threatened by International Union for Conservation of Nature (IUCN) because the population is considered fragmented and small with a declining trend.
Experts say that habitat degradation is the main hazard to the sand cat and susceptible arid ecosystems are being rapidly degraded by human settlement and activity, particularly livestock grazing.
The sand cat's small mammal prey base depends on having adequate vegetation, and may experience large fluctuations due to drought or declines due to desertification and loss of natural vegetation.
Anwar Nosherwani Program Manager of SUSG-C Asia in Balochistan said "sand cat's depended on prey of small mammal prey and facing difficulties owing to drought in the province that had vanished adequate vegetation and increased desertification."
Moreover, he regretted that in remote areas of Balochistan every second person was hunter that not only a big threat to sand cat rather to all wildlife.  "Our organization is working to create awareness among the people about wildlife and their importance to maintain ecosystem," he said, adding that we had been taking steps within our capacity to protect sand cats.
Mr. Nosherwani said we had borders with Iran and Afghanistan, the former was more serious about preserving wildlife and taking steps to protect sand cat. He regretted that World Wide Fund (WWF) and IUCN were paying less attention towards Balochistan in protecting wildlife and environment while their heads were sitting outside Balochistan.
"SUSG-C making efforts to create awareness among the people about wildlife but have meager support on the part of government," he said, adding that there was an urgent need of attention both on the part of government and international organization to protect wildlife in Balochistan.
Staff Report                                                        
Published in The Balochistan Point on April 20, 2015