Quetta: Sardar Bahadur Khan Women University was reopened on Wednesday,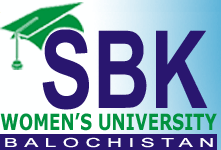 25 days after a deadly attack on its students.
The university was closed after a suicide attack there on June 15 in which at least 14 students were killed and many others injured.
Enraged students staged a protest demonstration against the attack. The protesting students were holding placards and banners inscribed with slogans condemning the attack on innocent students. The students also called for a transparent inquiry into the incident.
Published in The Balochistan Point on July 11, 2013