QUETTA: A Non-Government Organization (NGO) Shirkat Gah-Quetta (Women`s Resource Center) conducted two days' workshop on "The Production of Meaning & Politics of Representation" with media professionals on 1st & 2nd October (Tuesday & Wednesday).
The analysis of visual/verbal narratives, uses and misuses of gender stereotypes and exercises to enable participants to demonstrate their skills in news reporting of VAW issues were the main them of workshop.
During the workshop different videos pertaining to violence against women, impacts of entertainment programs on society and daily lives, and role, struggle of women since the independence were also shown to the journalists.
Urging the journalists, to report, write against gender violence impartially, Chief trainer Ms. Tasneem Ahmar said, ending gender violence is an urgent necessity of time, and for that we must all play our role together.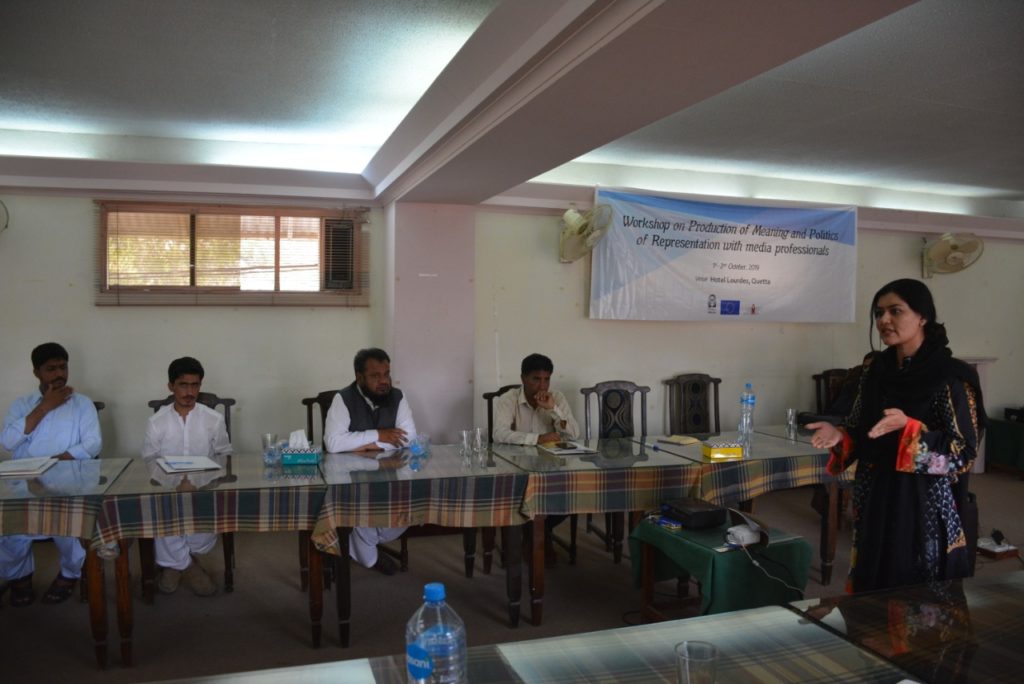 The purpose of the workshop was to highlight the creativity of journalists, during field work to remedy the problems they face, and how can journalists play a role in ending the gender violence and division occurring around them, she added.
In the End, all the participants were divided into groups, and all the groups were given assignments to chose their fields, about which they will work in the future.
Senior Program Officer Shirkat-Gah Hameeda Noor, Ms. Shaista (Uks), Senior journalists Shahid Saleem (DAWN), Ejaz Khan (Geo), Khalid (AJJ News), Bushra (92News), Haseeb-ur-Rehman (Balochistan Express), Yahya Reki (92 News), Nasir Rahi (Azadi), Mir Behram Baloch ( Balochia)  and others were attended the workshop.     
Web Desk
Published in The Balochistan Point on October 3, 2019