By: Shahjahan Baloch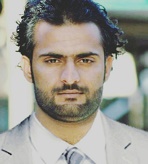 The controversial Donald Trump is handling the world, in general, and US, in particular, with unfamiliar, messy, and perplexing policies. In the case of Afghanistan as well, Trump's policies are incalculable. The new US policy on Afghanistan is yet to come but the surge in military troops, more boots on ground without a possible exit plan, is a foul decision which has already been taken.
Though Trump has not spoken much about Afghanistan during his campaign, nor during his young administration, yet it's such an imbroglio of which Americans cannot be oblivious. The idea of "absolute surrender" of Taliban and putting more pressure on Pakistan to "do more" without acknowledging it's genuine, openly declared grievances will further handicap American desire of peaceful Afghanistan.
If America has not failed entirely in Afghanistan, it also does not  celebrate any commendable achievements. The crisis in Afghanistan remains intact, despite America's practice of numerous counter-insurgency doctrines and tactics, during sixteen years of war, which makes it America's longest military engagement in history.
Pouring more troops will further exacerbate the unpromising security situation in war-torn Afghanistan. Moreover, it anticipates US reliance on power and military solution while no tangible action seems in list to handle political and economical crisis Afghanistan is confronting.
Trump's bullying policies won't work in the case of Afghanistan. Infact, these become useless in a situation where more than one stakeholders are involved. The use of "mother of all bombs" was one of such bullying tactics which proved to be futile.
One of the democrats, Senator Elizabeth Warren, who visited Afghanistan and Pakistan last week, also accused the Trump administration of abandoning diplomatic solution to come over Afghan crisis; she urged on political solution. 
Recent developments suggest that political solution seems to be the least of priorities of Trump administration because military withdrawal from Afghan land is one of the main conditions of the Taliban to proceed negotiation process while America is relying on more troops and military might.
In the Afghan quagmire all sort of engagements whether it be bilateral, trilateral, quadrilateral, or multi-lateral, due to divergence in interests, have failed. America is not alone; initiatives and peace building measures of power like Russia, China and other stakeholders have also brutally failed.
Trump administration should learn from the past that American shoulders alone are not capable of carrying the overweight Afghan burden. Therefore it needs to be more careful in prioritizing the regional actors, which is important for a sustainable and stabilized Afghanistan.
The Indo-Afghan Nexus is another reason for heightening Pakistan anxiety, where Indo-Pak relation are going through critical juncture on LOC and IOK, Srinagar. Pakistan can never allow Afghanistan going smoothly in its Arch rival's arms. Pakistan blames India of using Afghanistan as a launching pad to sponsor cross-border terrorism in Pakistan.
The recent shift in India's foreign policy, Indo-US alliance, which was enthusiastically embraced by Donald Trump, will create huge disturbance in balance of military power in the region. 
The US move of declaring anti-India Kashmiri leader Syed Salauddin as a global terrorist was strongly criticised by Pakistan. 
These recent developments and changes in US policy under Trump administration can cause severe diplomatic crisis between Pakistan and US, considering throughout war on terror Pakistan has remained a frontline ally of US. 
To End 16 year devastating war in Afghanistan, US needs to recognise due position of it's partners, and should promote co-operation rather than confrontation in the region. 
Pakistan has acknowledged the fact that "peace and stability in Afghanistan is mandatory for peace and stability in Pakistan" now it's for America to realize that "road to peaceful Kabul leads via Islamabad not New Delhi." Trust building between Pakistan and US is crucial for promotion of peace in Afghan-Pak region.
Punitive actions against Pakistan won't derail Pakistan from serving it's regional interests. Therefore, America should come up with a softer approach. 
If the regional actors are not chosen wisely and Pakistan is sidelined, the American dream of a peaceful Afghanistan will soon turn into a nightmare.
The student is graduate in BS English literature and linguistic from Numl Islamabad.He tweets at @Sjzehri
Published in The Balochistan Point on July 10, 2017