A White House statement said Mr Obama and Mr Karzai held a video conference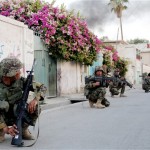 call in which they also talked about US and Afghan plans for the handover of security to Afghan forces as US troops seek to exit by the end of 2014.
A brazen assault by Taliban militants on Tuesday cast doubt on attempts at peace talks. They attacked key buildings near Afghanistan's presidential palace in Kabul as well as the US CIA headquarters.
The attack came a week after US and Taliban representatives had attempted to meet in the Qatari capital of Doha, a session that was canceled amid objections from the Afghan government.
Mr Obama and Mr Karzai "reaffirmed that an Afghan-led and Afghan-owned peace and reconciliation process is the surest way to end violence and ensure lasting stability in Afghanistan and the region," the White House said.
"And they reiterated their support for an office in Doha for the purpose of negotiations between the High Peace Council and authorized representatives of the Taliban," it said.