By Yousaf Ajab Baloch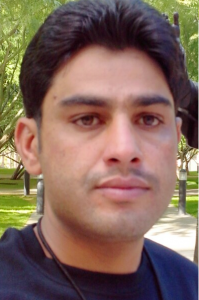 Pakistan is known as one of the most dangerous areas for journalists. In particular, one of Pakistan's provinces, Balochistan, has become the epicenter of violence against journalists where more than 34 have been killed in last six years.
Most of these journalists were abducted and later killed. Relatives of these journalists and reporters allege that Pakistani security agencies or militant groups are responsible for the killing of journalists in Balochistan.
However, some banned militant organizations also claimed responsibility of targeting journalists in the province.
Quetta, the provincial capital of Balochistan, lacks independent journalism; therefore journalists avoid reporting anything that might put their lives at risk.
As a result of reporters covering military operations in Pakistan, youth have been abducted and newspaper offices have been targeted and staff members have been threatened.
The situation is not improving
The situation does not seem to get better. The condition for journalists in Balochistan is deteriorating in part because editors from the Baloch ethnic groups are giving up journalism.
Government support of armed groups also contributed to the growing fear and reason why the situation is not improving. In spite of government claims that steps are being taken to improve the safety and security for all of its citizens, the atmosphere is still not favorable for journalists to report freely.
Recently, the provincial government has promised to establish an inquiry committee to investigate the killing of journalists in Balochistan, but no tangible actions have occurred.
In this inhospitable environment, it is understandable that media organizations and journalists fear for their safety. The media is terrified by both the state and non-state militias. Fearing for their safety, journalists do not attend the press clubs in the following districts to practice their profession: Turbat, Kalat, Panjgur, Kharan, Khuzdar, Awaran, Kohlu, Dera Bugti and Gwadar.
People hoped that Pakistani Prime Minister Nawaz Sharif's government would be better for journalists and media organizations; however, more than six journalists have been killed in other provinces in January 2014.
The recent attacks on Raza Rumi of the Express Tribune and on Hamid Mir, a prominent TV anchor and journalist, pose new dangerous to press freedom in Pakistan.
Prior to this in Balochistan, a case against Daily Jang, Daily Mashriq, Daily Express and Daily Intekhab was lodged with the Quetta local police. These newspapers published a statement of Jaish-ul-Islam, an underground Sunni militant group, which has carried out attacks against Shias in Balochistan. Because the banned outfits repeatedly threaten to attack the newspaper offices if their demands are not met, the journalists in Quetta said, "It is better to be jailed for 6 months than to get assaulted by the banned outfits."
How journalists stay safe
Ideally, staying safe in a professional environment involves following journalistic ethics. However this does not help in Balochistan. Most reporters avoid reporting sensitive issues and investigations, or give up the profession altogether. However, one smart option to stay safe is to report anonymously.
The red lines
If we talk about the dos and don'ts or the red lines which should not be crossed, a journalist cannot investigate human rights violations, systematic killings in sectarianism or talibanization in Balochistan. Doing so risks threats, intimidation and violence against family members.
According to a senior journalist, every reporter has set red lines and despite knowing the real issue, he will not disclose to the people because he knows he will face dire consequences – from government agencies, militants or tribal elders.
It is obvious government has failed to protect journalists. The failure of responsible authorities to protect journalists can easily be judged in the scores of journalists killed and threatened, without the rule of law protecting basic civil and human rights.(Courtesy: http://www.sharnoffsglobalviews.com/)
Yousaf Ajab Baloch is a journalist and human rights defender. He is editor-in-chief of The Balochistan Point, an online English newspaper. He is author of a Book: A Battle Field for Balochistan. Follow Yousaf on Twitter @YousafAjab.
Republished in The Balochistan Point on May 3, 2014