Shehbaz Azam Khetran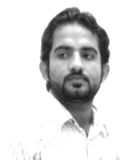 Balochistan is a deprived province where every government departments is in doldrums including the department of education. Incumbent government of Balochistan has imposed educational emergency in province. Unfortunately, the facts and figures tell a different story altogether.
According to the Alif Alan District Education Ranking 2015 the education score of Balochistan is just 55.99% with provincial ranking of 7/8. Numbers of primary schools in the province are 10,585 middle schools 1,165 secondary schools 783 and higher secondary schools are 43. In terms of gender distribution 3,506 Schools for female and 9,027 for boys. The proportion of schools where building condition is not satisfactory is 75%. Pupil teacher Ratio in primary schools is 32:1 in the province.
The learning outcomes are also very disastrous in the province. 58% of the students at primary level even cannot read a story in Urdu. 57% cannot read a sentence in English and 67% cannot perform two digit divisions. If the situation remains the same then how can we expect that we will achieve universal literacy rate and peace in Balochistan?
The dropout rate at primary level also negates the slogans of educational emergency of provincial government of Balochistan. Drop out level at primary school is 46% for boys and 55% for girls. Cause of huge dropout level is lack of access to the school, lack of facilities in schools and poor financial condition of the parents.
Let us now through light on the infrastructure of the schools in the province. The provincial government is busy in making people fool through print and electronic media just chanting slogan of educational emergency in Balochistan but the data shows a totally different pciture picture. The school infrastructure score of the province is just 32.63%. Moreover, 31% Schools don't have facility of electricity, 82% are deprived of water facility, 85% schools don't have facility of toilets and 64% schools are without boundary walls.
In Panjgur district of Balochistan a mysterious terrorist organization by the name of Tanzeem-al-Furqan al Islami threatened the people to not send their girls to schools for education. So despite making security measure the province don't have boundary walls for about 33% schools.
This is the original face of the performance of so called nationalist and middle class government of the Balochistan. The situation cannot be improved until the provincial and the federal government changes their negligent attitude towards Balochistan. The provincial and the federal government and the network of NGO'S should make it priority to establish schools and provide quality education to the deprived children of Balochistan.
The writer is student of BS Education program at International Islamic University Islamabad.
Published in The Balochistan Point on May 29, 2015
Disclaimer: Views expressed in this article are those of the author and The Balochistan Point not necessarily agrees with them.