By: Muhammad Sabir Shahwani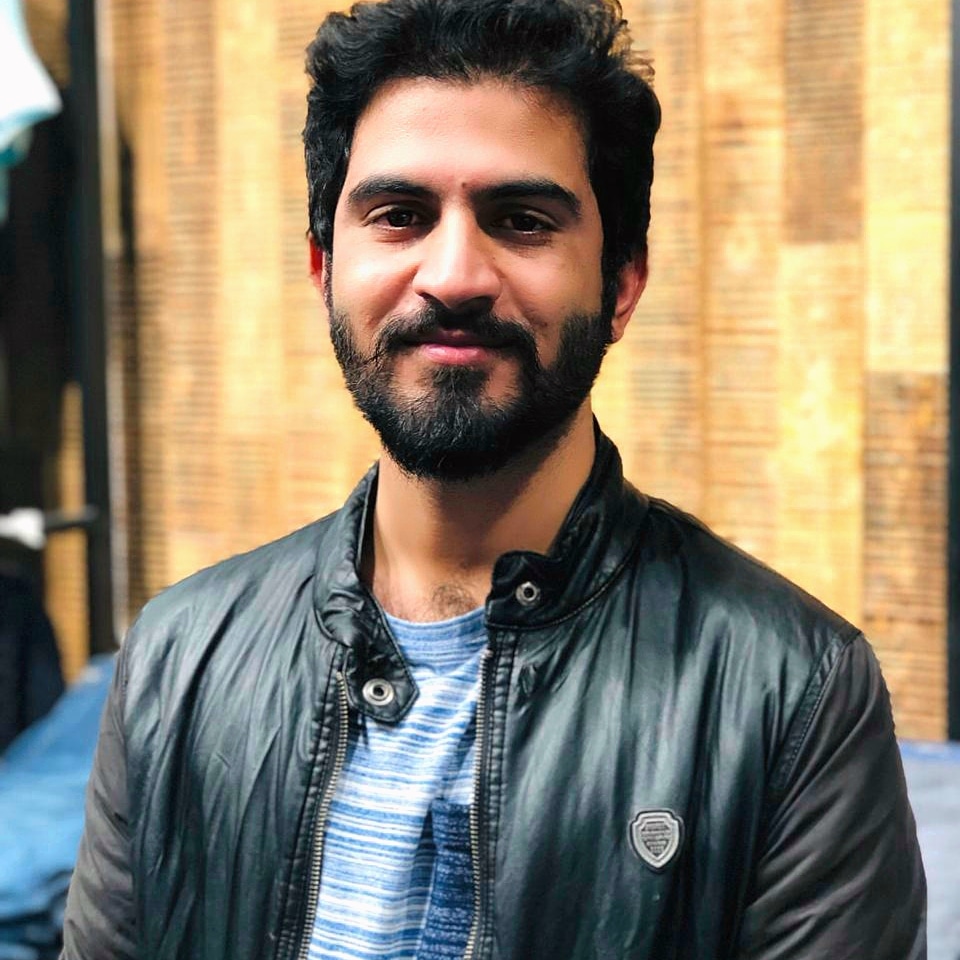 Road transport is one of the most prominent modes to carry people and goods from one placeto another. The importance of roads cannot be denied for the development of a region or a country, as they not only provide mobility and accessibility to public / services but also contribute to the social, cultural, strategic and economic growth of a country. Unfortunately, road transport is prone to different fatal and non-fatal crashes which include both tangible and intangible costs. Pakistan becomes more specific in this context and economically, a fatal and a non-fatal crash each costs around Rs. 10.8 million and Rs. 2.2 million respectively. The intangible costs pertaining to these losses are unquantifiable, since in these incidents, those mperish who earn livelihood for their families and thus, the whole family suffers.
Road traffic crashes are gaining great concern throughout the world. Some of the statistics related to road safety and fatal and non-fatal road traffic crashes had been discussed in my previous article, "Killer Roads in Balochistan", published in "The Balochistan Point".
Narrowing down the discussion to the province of Balochistan, which is the most deprived and least developed in Pakistan, has very alarming statistics related to road crash fatalities and injuries. A glimpse on the statistics shows negative results. More than 150 fatal crashes have taken place on a single highway i.e. N-25 (Karachi-Khuzdar-Kalat-Quetta-Chaman), from 2015 to 2017 in which an estimated 160 people died and around 450 suffered serious injuries. Despite improving road networks, road safety is deteriorating day by day. Sixteen (16) road traffic crashes have been reported by Levies force in a single month of January 2018 which left several fatalities and injuries. These numbers are much higher than the reported ones, since there is not a proper mechanism in the province to report and maintain road crash data.
Further deliberation in this regard is the recent incident where 27 people were burnt to death in a bus-truck collision near Lasbela. The Karachi-bound bus was taking around 35 passengers from Panjgur which collided with a truck near Lasbela crossing and caught fire. Nearly half a dozen people were also injured in the deadly accident.
This incident got highlighted on social media and later on electronic and print media as well.  Sympathy and grief on the precious losses and anger over lethargic and mismanaged roads poured on the platforms mentioned above, forced Provincial Home Minister Mir Zia Ullah Langove to visit the site and constitute a Joint Investigation Team (JIT) to probe into this tragic incident. But here it is worthwhile to mention that this is not the first of its kind that has taken place. Several road traffic crashes have occurred on the National Highways which unluckily could not get such attention and no JIT was formed. Road traffic safety in the province is in worst condition as almost every second day, the news of a road crash resulting in injuries, loss of lives and property damage is reported in media.
After series of road traffic crashes, a trend of demanding for Dualization of Highways has been emerged. After every such incident, public demand arises to dualize the national highways of the province. But being a Highway/Traffic Engineer, I suggest that the dualization of highways in the province is not possible. The reasons include that the Balochistan is a vast province and constitutes around 40% of the national highways of Pakistan. The total length of national highways in the province is over 5000 kilometers. The average construction cost per kilometer of highway is estimated to be around Rs. 100 million. Dualization of all these highways would roughly cost Rs. 500 billion which is more than the annual budget of province. Further, if we only consider N-25 (Karachi Kalat-QuettaChaman), which is the busiest highway and most of the road traffic crashes have taken place on it, has the length of 810 kilometers. Dualization of this highway would cost around Rs. 80 billion. Whereas, this highway is only 16% of the highways in province. Rest of the highways would still remain in the current unsafe condition. A detailed capacity analysis would suggest that whether this highway would need to be dualized or not. Let's suppose that the capacity analysis suggests the dualization of N-25, the construction period would be 4-6 years or even longer than this, depending upon the availability of funds. It would mean that for this period, public would continue to suffer from deaths and injuries on these highways. So, it is concluded that rather much emphasizing on the dualization of these highways, proper solutions should be sought.
Dualization of highways is made based on many factors, such as increased road traffic volumes, reduced Level of Service (LOS), data of crashes, level of mobility (speed) needed and availability of funds etc. Accidents solely do not warrant dualizing the highways, rather black spots on the highways are identified and related transportation/traffic interventions suggested by the highway/traffic engineers are made to improve the highways in terms of road safety.
The JIT formed by Home Minister Mir Zia Langove comprising four members who are Commissioner Kalat, Deputy Commissioner Lasbela, DIG Police Khuzdar and SSP Lasbela, may not address the incident properly, because it is unfortunate that home ministry is not well aware of the nature of incident. Road traffic crashes are of technical nature and probing into these would need technical persons. Provincial and Regional Transport Authorities lack technical Transport/Traffic Engineers in them but still a member from these departments and from NH&MP, which is responsible for providing services for traffic operations should have been made part of the JIT. These four members are from the administrative area who at their maximum can restrict the transport of petroleum and flammable products in passenger vehicles. But, what if a permitted flammable or petroleum product carrying vehicle strikes with a passenger vehicle??? This is a big question for which JIT may not come up with an effective and sustainable solution.
In the end, it is concluded that dualization of highways would be beneficial in improving road safety and reducing road traffic crashes, but this is not the only solution. Some of the possible solutions may be: At first, National Highway Authority (NHA) and National Highway & Motorway Police (NH&MP) should come up with sustainable technical and legal/enforcement solutions. On the technical side, NHA may be asked to carry out a comprehensive and detailed Road Safety Audit to identify the black spots and carry out the improvement works. Whereas on the enforcement side, NH&MP should be asked to strictly enforce road traffic rules and regulations.
Second recommendation includes that the Regional Transport Authorities should sternly check and restrict the transportation of flammable material in passenger transportation vehicles. Further, the capacity of Provincial Transport Department should be enhanced to look after the engineering and ensuring road safety aspects in the construction of highways in the province.
Thirdly, the above said solutions are for the roads. But, it is necessary to focus again on the man and material in context of drivers and vehicles. For vehicles, examination of vehicle fitness system needs to be revamped / improved to check and ensure that vehicles not meeting the requirement of the system may not be allowed to operate on the roads. Impart training/education to the vehicle operators. For drivers, driving on the national highways without driving license must be strictly prohibited and the license must be issued after proper check and training. Additionally, impart training/education to the vehicle operators.
At fourth, Balochistan has been impoverished in specialized and technical foundations. Toovercome this vacuum, it is incumbent to devise a strong co-ordination, collaboration andregular meetings need to be done between Provincial Transport Department, Regional Transport Authorities and National Highway & Motorway Police. Fifth recommendation includes that at minimum, the dualization of highways needs to be done along the urban areas where local traffic interrupts the mobility (speed) and is a big safety issue on highways. The highways in the urban areas must be fully or at least partially access controlled.
At last, Highway/Traffic Engineers should be inducted into Regional Transport Authorities who can better understand the traffic engineering aspects of highways and road safety and rigorously identify any road safety hazard (black spot) on the highways. This would bring improvements in road safety, better understanding of technical sides of urban and rural roads and would strengthen the technical aspects of concerned departments.
The ground realities are crystal clear and the magic wand is not needed to end to those. Simple, cost-effective and timely actions would alter losses into gains and danger into safety.
The writer is from Kalat, Balochistan and is Masters in Transportation/Traffic Engineering from National University of Sciences and Technology (NUST) Islamabad, currently working as Traffic Engineer at Finite Engineering Islamabad and can be reached at ms.shahwani@gmail.com
 Published in The Balochistan Point on February 5, 2019